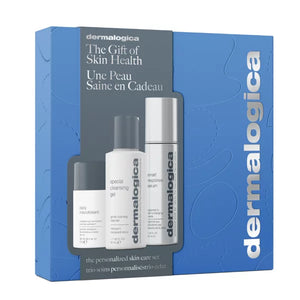 A personalised response every time:
This special edition set pairs Smart Response Serum with our #1-selling cleanser and exfoliant duo for skin that is cleaner, brighter, and healthier-looking.

Smart Response Serum 30ml
Next-gen smart serum delivers what your skin needs,
when it needs it.
Special Cleansing Gel 50ml
Soap-free, foaming gel cleanses all skin conditions.
Daily Microfoliant 13g
Achieve brighter, smoother skin every day with this iconic
exfoliating powder.