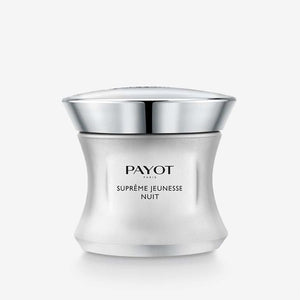 Youth "replenishing" skincare that acts all night long thanks to an active ingredient that is released chrono-biologically to counteract the damage that has built up throughout the day. It fights against signs of ageing to diminish and smooth away the appearance of wrinkles, remodels facial contours and attenuates dark spots, while restoring radiance and comfort.

Contained at the heart of the formula, the Youth Process complex boosts the skin's overworked natural defences and targets signs of ageing.
Its rich and silky divine mother-of-pearl cream texture enhances the skin.
The skin is transformed: wrinkles are filled, volume and tone are restored to the face, dark spots fade, the skin is comfortable and glows with divine radiance, and it is infinitely beautified.
Apply in the evening to thoroughly cleansed skin.