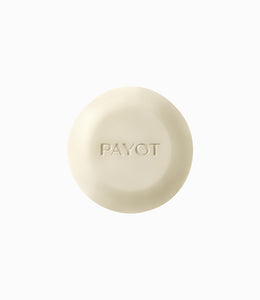 Cleansing & microbiome-friendly solid shampoo.
 Discover the Shampooing Solide Biome-Friendly* made with 86% of natural ingredients that effectively and gently cleanses the hair. Enriched with a microbiome-friendly herbal complex (upcycled Patchouli** & organic sage) and castor oil extract, it strengthens, revitalises and protects the hair ecosystem. The scalp is revitalised, the hair is nourished, soft and supple. 
You will love the generous lathering texture and irresistible fresh scent with notes of bergamot and cedar.
 Soap free. Free of sulphate surfactants and silicone free. Box made from recyclable cardboard from sustainably managed forests.