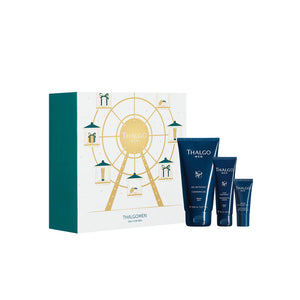 Because nothing can please someone more than a bespoke gift. With a design inspired by the charming Christmas markets, this set offers a revitalising, fortifying break for nourished skin. This is the perfect gift for your loved ones or friends this festive season!

Pack contents:
1 x Cleansing Gel 150ml
1 x Regenerating Cream Tube 50ml
1 x Anti-fatigue Serum for Eyes 15ml
Valued at $221.00 | You save $81.00!