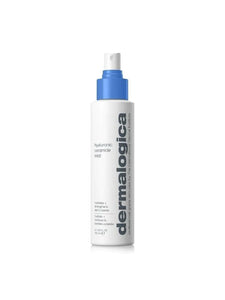 Saturate your skin with hydration and lock in moisture to help your complexion bounce back.
This Hyaluronic Acid and Ceramide mist helps to smooth fine lines and strengthen the skin's barrier, utilising four types of Hyaluronic Acid to help skin hold on to water for long-lasting hydration.
The moisture boosting formula seals in hydration for supple skin that bounces back from stress. Calming, aromatic Rose Water with antioxidant-rich polyphenols and flavonoids helps to revive and refresh. The nourishing formula leaves your skin feeling smooth and soft.