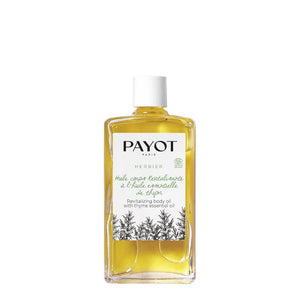 Nourish, soften and revitalise the skin with this divine body oil sourced form natural origin ingredients. 
Thyme, olive, sunflower and soybean oils are combined to deliver enhanced skin results and a sensory experience. 
Apply to the skin and massage in lightly. This product is certified organic, packaged sustainably and sourced from organic French farms.