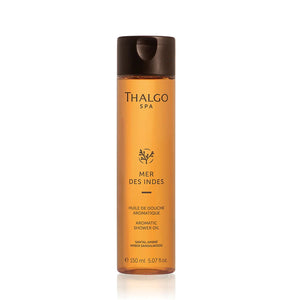 This shower oil with Ayurvedic essential oils awakens the senses and relaxes body and
Mind. Known in Ayurveda for its softening and soothing properties, a sacred Lotus extract,
India's iconic flower, offers an invitation to relaxation and spiritual awakening.
On contact with water, its luscious amber texture turns into a light, enveloping foam.
As if purified, skin is veiled in delicate, aromatic notes.